After the presentation of María de los Santos García Felguera, Asensio Martínez Jódar spoke to us about the figure of Juan Almagro Roca, and his photographic work in Murcia in the second half of the 19th century. Juan Almagro Roca (Murcia 1837 – 1899) was one of the most influential figures in the photographic panorama of the province of Murcia in the 19th century. He was a multifaceted figure to whom we can attribute different adjectives: priest, liberal, photographer and Freemason. Apparently contradictory adjectives, but which can be understood and reconciled in the context of the social and political situation experienced during the Democratic Administration and the subsequent Bourbon Restoration.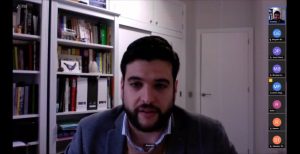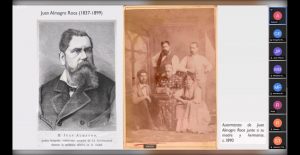 Trained in the tradition of the "visit card" by Julio Torres Vivancos, Juan Almagro became, in the mid-1870s, the most outstanding portraitist in Murcia. His studio had no rival in this field, bequeathing us a very high production in which he left a sample of his great technical and aesthetic quality. But this was not the only genus cultivated by Almagro. The urban views that he took of Murcia and its surroundings take us to a city in the process of modernization captured from a romantic perspective. This look was highly influenced by the regionalist movement, which vindicated popular traditions and love for the small country through different cultural productions. This trend also includes the many popular portraits of market gardeners from Murcia and the collection of reproductions of religious sculpture, which constitutes an authentic visual and systematic catalog of the best carvings then existing in Murcia, but perhaps one of his most unique works constitutes his report on the Riada de Santa Teresa, made at the end of 1879 to immortalize the humanitarian catastrophe experienced in the orchard of Murcia as a result of this event.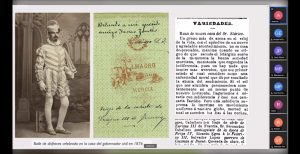 This was followed by a very interesting dialogue on the relationship between printmaking and photography.