Agenda
PhotoTalk (Fototertulia) THE DOUBLE IMAGE OF THE SPANISH CIVIL WAR IN CLAUDEK'S PHOTOGRAPHS, by Marta López Beriso
February 7 - 18:30

-

19:30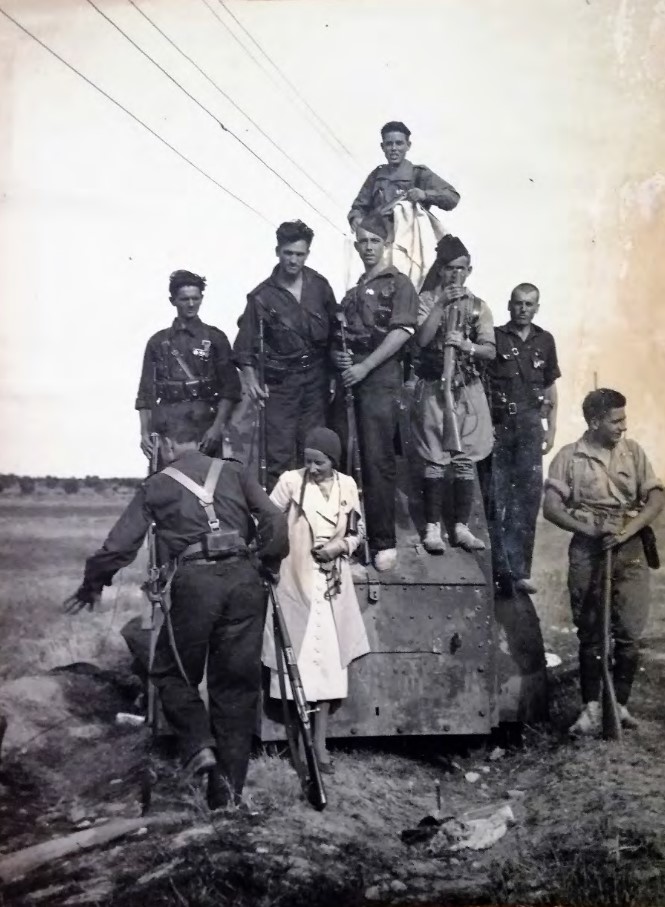 THE DOUBLE IMAGE OF THE SPANISH CIVIL WAR IN CLAUDEK'S PHOTOGRAPHS
By Marta López Beriso.
Monday, February 7th,  2022 at 18:30 h.
You can access the phototalk from this link (the session will be recorded on video): https://meet.jit.si/FTT_2022
The British Claude Kinnoull (1904-1985), cosmopolitan, rich heiress, divorced from a nobleman, financier of Catholic and political propaganda projects, in love with adventure, is the photographer Claudek. A vehement-eyed photojournalist who, between 1936 and 1939, and together with her godfather, the priest Vincent de Moor, toured many places on the front lines and the rear, including Gernika, Durango, Eibar, Tortosa, Malaga and Toledo. Her intention was to provide arguments about "the barbarism of the Marxist hordes" and the alleged betrayal of the Non-Intervention pact by France and England. Accredited by a London weekly of her property, The Catholic Herald, she toured in her own car, under the control of different press officers, all those places that served for propaganda and the creation of the myth of the necessity of the coup of 18 July 1936.

However, what it shows, without knowing it, is the reality of the systematic destruction, designed and perpetrated by the Francoist side and its allies, through images populated by people of all conditions and ages, alive or dead, evicted by the didactics of the terror imposed by the rebel side during the Spanish civil war. Images of the remains, sometimes still smoking, of recently bombed towns, of the corpses of soldiers, civilians and even children. And also of people waiting, living, eating or sleeping in the street along with a few household items, are the ones that lead us to see first-hand the harsh consequences of discriminated and planned bombings with both physical and moral violence, whose end today we debate whether it belongs to the later definition of genocide.