Agenda
Fototertulia (Phot Talk) "Women and Photography in the Spanish 19th century. Two sides of the same coin", by Stéphany Onfray
March 6 - 18:30

-

19:30

Free
Monday, March 6, 2023 at 6:30 p.m.
Photo chat online the session will be recorded on video https://meet.jit.si/FOTOTERTULIES2023FCX
From an early age, photography stood out in popular culture as an ally of modernity, capable of offering new representation tools to the humblest strata of the population. However, the importance that the medium had within the configuration of the roles associated with gender in the 19th century has been pointed out much less frequently. In effect, photography displaced the boundaries between the sexes, enabling a new capacity for action for women. For the first time, they had access to a means of expression whose scope was not limited to the private sphere, and which became the catalyst for a new female subjectivity. However, the "enthusiasm" that women felt for photography was also important for the expansion of the medium itself. Continuing to ignore the fundamental role that they played in its technical, social, cultural and artistic development, neglects one of the aspects.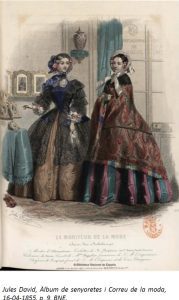 Therefore, we will try to offer a global vision of the beginnings of this connection that women maintained with the camera, whether as photographers, portrayed, collectors or simple consumers.